Global Acquiring
Target W functions as a direct card acquirer, payment processor, and payment service provider. Our gateway facilitates an omnichannel transaction process with access to a range of payment systems, as well as enhanced security measures and comprehensive risk management, through a single, unified integration.
Global Coverage

We offer internet acquiring services to eCommerce merchants, enabling them to accept card payments from users all over the world in any currency.

Payment Security

Our proprietary risk management system incorporates a flexible system of rules and settings to analyse transactions in real time, quickly identifying and blocking fraudulent activity.

360° Service

We pride ourselves on taking a personal approach to each client. Each merchant receives a personal account manager, a dedicated risk analyst, and round-the-clock technical support.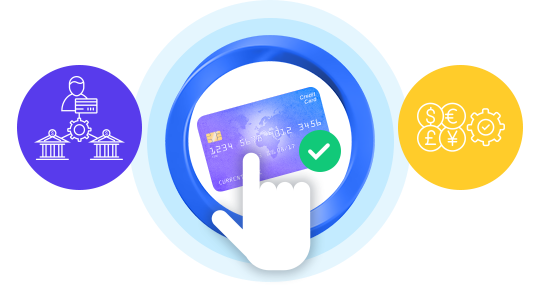 Internet Acquiring Advantages
Avoid excess integration and operational costs associated with global expansion by processing locally or across borders. We offer the optimal solution to keep costs low, reduce time to market, and increase payment success rates.
Our Global Card Acquiring provides the following additional features:
Expand functionality
- Payments with delayed confirmation
- Credit transactions
- Payment cascading
- User notifications with detailed explanation in case of failed payments
Minimise risks
- 3-D Secure transactions
- Card authorisation by code or random sum verification
- Address Verification Service (AVS)
- Zero sum account verification for recurring or Credential-on-File payments
- Account Billing Updater (ABU) and Visa Account Updater (VAU)
- Industry Specific Data (e.g. Airline addendum)